Eastern States Cross Country Camp
July 28-August 2, 2019
For Boys & Girls Grades 7-12
Eastern States Cross Country Camp
we look to build a strong foundation for the upcoming fall cross country season. We have a counselor to camper ratio of one to ten, and have eight to twelve running groups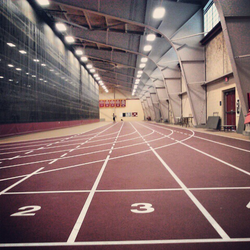 O'Pake Fieldhouse
Home to the KU men's and women's indoor track teams, and it has been the site of major eastern championships in recent years. The O'Pake Fieldhouse is used by all teams for indoor practice and overflow athletic events, and many camps and clinics throughout the year. It is also used for non-athletic events, such as President Clinton's address during his visit in 1994.
University Field
A 5,600-seat stadium that features a newly resurfaced synthetic track, artificial turf playing field and lights. University Field has been the site of PSAC Championship track and field meets.

Cost
Resident Camper: $435
Team Discount (6-11 campers from same school district): $410
Team Discount (12+ campers from same school district): $399
non-refundable minimum deposit: $100
Every camp has 2 required forms which are the Consent Form and Medical Form. Individuals are not allowed to participate in the camp/clinic if these forms are not submitted.
The Consent Form must be signed by both the parent and participant.
The Medical Form must be filled out and signed by the parent.
Sites & Facilities
400 Meter All Weather Track
200 Meter Indoor All Surface Track
National Certified Cross Country Course
Modern Swimming Pool
Air Conditioned Suites
Basketball, Tennis & Volleyball Courts
Meals
Meals will be included. First meal is Sunday dinner and last meal is Friday lunch.
*Please notify the camp director if you have any special needs that need to be met in order to attend this camp.
Daily Schedule
7:00 AM Breakfast
9:30 AM Morning Run
11:30 AM Lunch
1:00 PM Technique Work
2:30 PM Swimming & Recreation
4:15 PM Dinner
6:00 PM Special Speaker, films
7:00 PM Evening Run
10:30 PM Bed