Jumps Camp
All campers will receive specific instruction on the event(s) of their choice. Campers will be evaluated and taught drills to improve their technique in the high jump, long jump,triple jump and/or pole vault. Video will also be used so jumpers can visually see what adjustments need to be made. Campers will also be given drills, shown lifts and hear from speakers to take home valuable information with them so they can have a better understanding of how to be successful in the jumping events.
If you plan to participate in pole vault, please bring your own pole, if possible. Poles will be available, but correct length and weight cannot be guaranteed.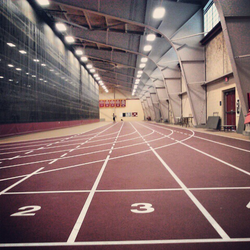 O'Pake Fieldhouse
Home to the KU men's and women's indoor track teams, and it has been the site of major eastern championships in recent years. The O'Pake Fieldhouse is used by all teams for indoor practice and overflow athletic events, and many camps and clinics throughout the year. It is also used for non-athletic events, such as President Clinton's address during his visit in 1994.
University Field
A 5,600-seat stadium that features a newly resurfaced synthetic track, artificial turf playing field and lights. University Field has been the site of PSAC Championship track and field meets.

Cost
Resident: $395
Commuter: $320
Full payment must be received by July 27, 2021.
Sites & Facilities
400 Meter All Weather Track
200 Meter Indoor All Surface Track
National Certified Cross Country Course
Modern Swimming Pool
Air Conditioned Suites
Basketball, Tennis & Volleyball Courts
Meals
Meals will be included. First meal is Sunday dinner and last meal is Friday lunch.
*Please notify the camp director if you have any special needs that need to be met in order to attend this camp.
Tentative Daily Schedule
7:30 AM - Wake up
8:00 AM - Breakfast
9:00 AM - Skill session
11:30 AM - Lunch
12:30 PM - Free time
1:30 PM - Skill session
4:00 PM - Guest Speaker/Film
5:00 PM - Dinner
6:30 PM - Skill session
9:00 PM - Free time
10:00 PM - In rooms
10:30 PM - Lights out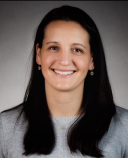 Amy Filanowski